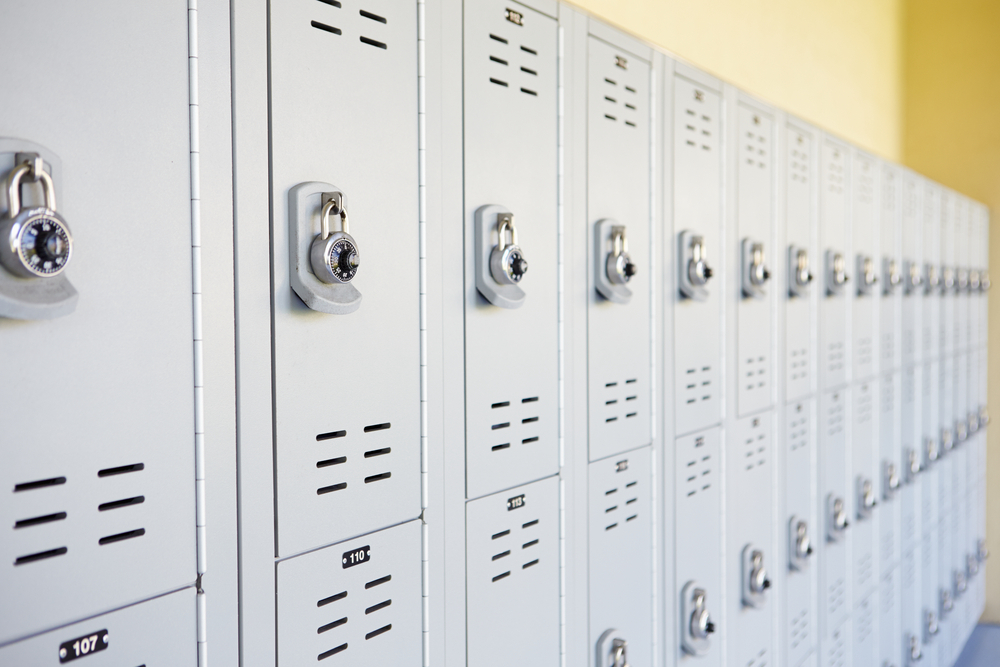 Grimsley High School recently issued the following announcement.
Wednesday, October 16
On Wednesday, October 16th, all sophomores and juniors will take the PSAT, along with 67 freshmen who paid to take this test. All testing students should report directly to their testing location at the start of the school day. Locations are posted around the school and on the Grimsley website. They should also bring sharpened #2 pencils, a calculator and photo ID if they have one. If students do not have a calculator, they should make sure they have told their English teacher, so one can be provided on test day. More information about the PSAT is available at www.collegeboard.com. Testing will conclude around 1pm and after lunch students will report to 5th and 6th periods. Due to testing security, no testing student can be dismissed until all testing is complete. There is no make-up date for the PSAT.
Freshmen who are not testing will receive more information on their activities for that day. Any senior who has not completed their CPR graduation requirement should report to school that morning. Other seniors are encouraged to schedule college visits, complete service-learning, or attend a job-shadowing event. Seniors should return their forms concerning their plans by October 14th.
Junior Testing Locations – PSAT
Student Last Name
Testing Location
Test Administrator
Hall Monitors
Abbaszadeh – Baker
401 Old Science
Hudgins
1st floor Old Science

Crown

Johnson

Mulry

Davis

Hartzell

Ballard – Braxton, D.
402 Old Science
Young
Braxton, S – Church
403 Old Science
George
Cisney – Elks
404 Old Science
Fitzgerald
Elliott – Gleason, N.
405 Old Science
McCoy
Gleason, S. – Guardiola
409 Old Science
Peoples
Gwynn – Holder
406 Old Science
M. Martineau
Hollland – Jordan
407 Old Science
Sturdivant
Jose-Plata – Locklear
408 Old Science
SanGeorge
Loftis – Meza
410 Old Science
Marsh
Midou Hamadou – Parker
411 Old Science
Rohan
2nd floor Old Science

Glaze

McInturff

Eller

Patel – Roley
413 Old Science
Whiting
Roman – Slate
415 Old Science

Pearson
Sligh – Tricot
417 Old Science
Way
Tshovu – Williams, Ca
414 Old Science
Barnard
Williams, Ch – Zibo
416 Old Science
W. Brown
*All students should report directly to the testing location.
*Students with accommodations who do not know where to report should go to room 100.
*Students should bring a pencil, calculator and photo ID if they have them.
Sophomores and Paid Freshmen - PSAT Testing Locations
October 16, 2019
Student Last Name
Testing Location
Test Administrator
Hall Monitors
Abdalla – Bennett
300 Main
Darden
3rd floor Main

Harrington

Greiner

Berhe – Carrico
301 Main
Enright
Carwile – Davis
302 Main
K. Martineau
Deablo – Fields
303 Main
Johnston
Flippen – Goodwin
305 Main
Ingram
Gould – Helms
311 Main
Howard
3rd floor Main

Haston

Thomas

Ray

Hernandez - Johnson

313 Main
Post
Jones-Bey – Lo Giuduce Ramirez
315 Main
Purgason
Lopez-Xantzin – Medina
306 Main
Gerald
Mensch – Nguyen
304 Main
Hill
Nieeben – Ramirez
317 Main
Seibold-Vest
Ray – Santana
217 Main
Corbett
2nd floor Main

Hamilton

Johnston Kerns

Schneiderman – Summerlin
215 Main
Morris
Sutton – Wall
206 Main
Lambert
Wallace – Young
204 Main
Dickey
Paid Freshmen
9th: Abdalla - Idris
211 Main
Albert
Rozelman
9th: Kennedy - Young
207 Main
Zahorodny
*Students should report directly to these testing locations at the start of the school day.
*Students who receive accommodations who do not know where to go should report to room 100.
*Bring pencils. Bring a photo ID and a calculator if you have them.
BELL SCHEDULE
OCTOBER 16, 2019
PSAT
8:45 – 8:55 Report to Testing Locations
8:55 – 9:40 Preadministration
9:40 – 12:35 PSAT administration
12:35 – 1:15 Collect & Return Materials
2:00 – 2:52 5th Period
2:58 – 3:50 6th Period
Times are approximate after 8:55am start.
Please release students for lunch based on announcement or information from administration.
morrisa2@gcsnc.com
Original source: https://www.gcsnc.com/site/default.aspx?PageType=3&DomainID=39&ModuleInstanceID=773&ViewID=6446EE88-D30C-497E-9316-3F8874B3E108&RenderLoc=0&FlexDataID=106314&PageID=71